The Calloway's new "drink of the future" and also Krista & Becca's tumblr
Fizz Life
If you've read Ricochet, you'll know that Fizz Life is the name of the new drink introduced to the public. Fizz Life, Better Life: the drink of the future.
It is also the name of Krista & Becca's tumblr page where readers are welcome to ask them anything. Yes, anything! If you follow this Fan Page daily, you'll see that I've been trying to keep up with the twin's daily posts on Fizz Life; but lately, I've been running behind because there has been so much activity on that page. So, I'm going to try to do something different.
Since I'm not tech savvy enough to figure out how to embed the tumblr posts directly on this blog (I've been embedding Krista & Becca's tweets for each question asked), and since you can only get a partial view of the tumblr post anyway, I'm going to stop embedding each question asked. Instead, I've added a direct link to Fizz Life under the "Pages" column on the left hand side of the screen. Additionally, I will post reminders for you to check Fizz Life if there are any activities there for that day.
I hope this works out for everyone and still keep you all up to date with the latest and greatest. For today, make sure you head over to Fizz Life and get the scoop on Ryke's tattoo, Becca's comic recommendations and the relapse in Hothouse Flower.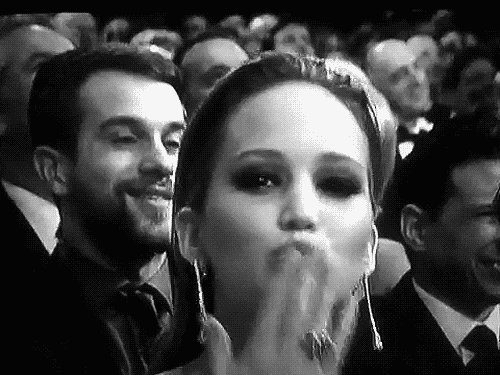 We ♥ JLaw